Regular price
Sale price
$79.95
Unit price
per
Sale
Sold out
Disana's 100% organic boiled wool overalls are a breathable and beautiful cold weather staple for nature play. The wool overalls are highly durable, soft, comfortable, and because of their high lanolin content are water resistant and work for damp and snowy weather.
- Resists dirt - can simply be brushed off after drying and still look new
- High waist to keep tummies and backs warm and protected
- Two rows of buttons to adjust for growth
- Reinforced knees and bums
- Functional design for movement and active play
- Substantial organic merino boiled wool
- Roomy for layers underneath
- Snow resistant - these make fantastic plastic free snow pants! No toxic chemicals here!
- Great for indoor cozy comfort in cooler homes, or frequents crawlers
These are one of our tried and true all time favorites! They are so well made, and are just gorgeous. We have used them as snow pants here in Montana and they function beautifully. We have not had a cold wet child yet! We can't speak highly enough about these pants and Disana's boiled wool. 
Materials

Organic Boiled Wool
Tagua Nut Buttons
Brand Info

DISANA

We believe in pure, unspoiled nature right from the moment we select our raw materials. Only organic cotton and organic pure new Merino wool which has been independently inspected and certified is used for our disana articles.

We are not only concerned about avoiding contaminants in the fibers of our thread: people's living conditions and environmental protection in the countries where they are cultivated are also important criteria we bear equal responsibility for, just like all the other links in the production chain.

We are a founding member of the International Association of Natural Textiles (IVN) and are committed to adhering to its guidelines for natural textile production; these are recognized as the most comprehensive, strictest guidelines in the world.
Size Guide

See size chart in images for measurement details.

These are designed to last, so they will run a bit large to create room for growth. We suggest ordering the size your child normally wears. No need to size up, unless your child runs larger in the waist and legs.

A general rule of thumb is to order the size based on your child's height. European sizes are based on height in cm.

0-3 months - 50/56 cm = 19.5/22 inches tall
3-6 months - 62/68cm = 24/27 inches tall
6-12 months - 74/80cm = 29/31.5 inches tall
12-24 months - 86/92cm = 33/36 inches tall
3-4 years 98/104cm = 38/41 inches tall
5-6 year 110/116cm = 43/45.5 inches tall
Care Instructions

WOOL CARE

The beauty of woolen items is they don't need to be washed as often as other fibers.
Wool fibers resist dirt and odors because they are naturally anti-microbial (specifically the lanolin found in wool is both anti-bacterial and anti-fungal).

Airing out Disana wool items is often all you need to do to freshen them up.

If food gets on the knit or boiled wool lightly brush off of the area to remove food particles. This may be all that is needed for the article to be ready for wear again.

ACTIVE CLEANING

When an item is truly ready for a bath, we recommend washing with a wool specific shampoo that has lanolin in it. We recommend using: Disana Shampoo, and Disana's Lanolin conditioner.

STAINS

For stains, spot cleaning with Disana's Ox-gall soap works magic.

WASH

Disana wool is untreated with chemicals so they are not shrink resistant.
Hand washing is a simple way to keep your items looking new.

Add your items to cool water (hot and very cold water will shock the wool fibers and shrink them).

Add your chosen wool wash, wash your items without rubbing the fibers too vigorously (this will cause felting), or leaving them to soak more than 10 minutes. I like to swirl them around and dunk multiple times.

If you are washing only a few items, a bathroom sink is a perfect place to start. For more items a laundry sink or the tub are great options.

CONDITIONING OR LANOLIZING

If you are conditioning or lanolizing your wool, boil water and pour it into a mug or other container that is heat safe, add a pea size amount of lanolin conditioner (per item you are planning to wash) to the hot water and let it dissolve. Let this hot water cool for a couple minutes then add it to your cool water mix — swirl it around and add your woolies. Swirl your items in the lanolin water and remove after a couple minutes.

REMOVE EXCESS WATER - AIR DRY

The safest way to remove excess water is to gently squeeze the articles out and then put them between two towels and step on them. Another option, that may cause mild shrinking (so make this choice at your own risk), is to put the items in the washer, and do a fast spin cycle to remove the water. Make sure to just do the spin cycle and not a rinse and spin. This cycle should be short. Lay the items flat to dry or on a drying rack. Avoid drying them near heat sources (for example near the fireplace) as this can shrink them.

We do not recommend wool wash settings as they are all different, and not all may be suitable for proper care.

FEELING GOOD

Washing wool can be intimidating at first, but it becomes easier and, dare I say meditative. It feels good to be washing beautiful, sustainable clothes that we can feel good about.

Share
View full details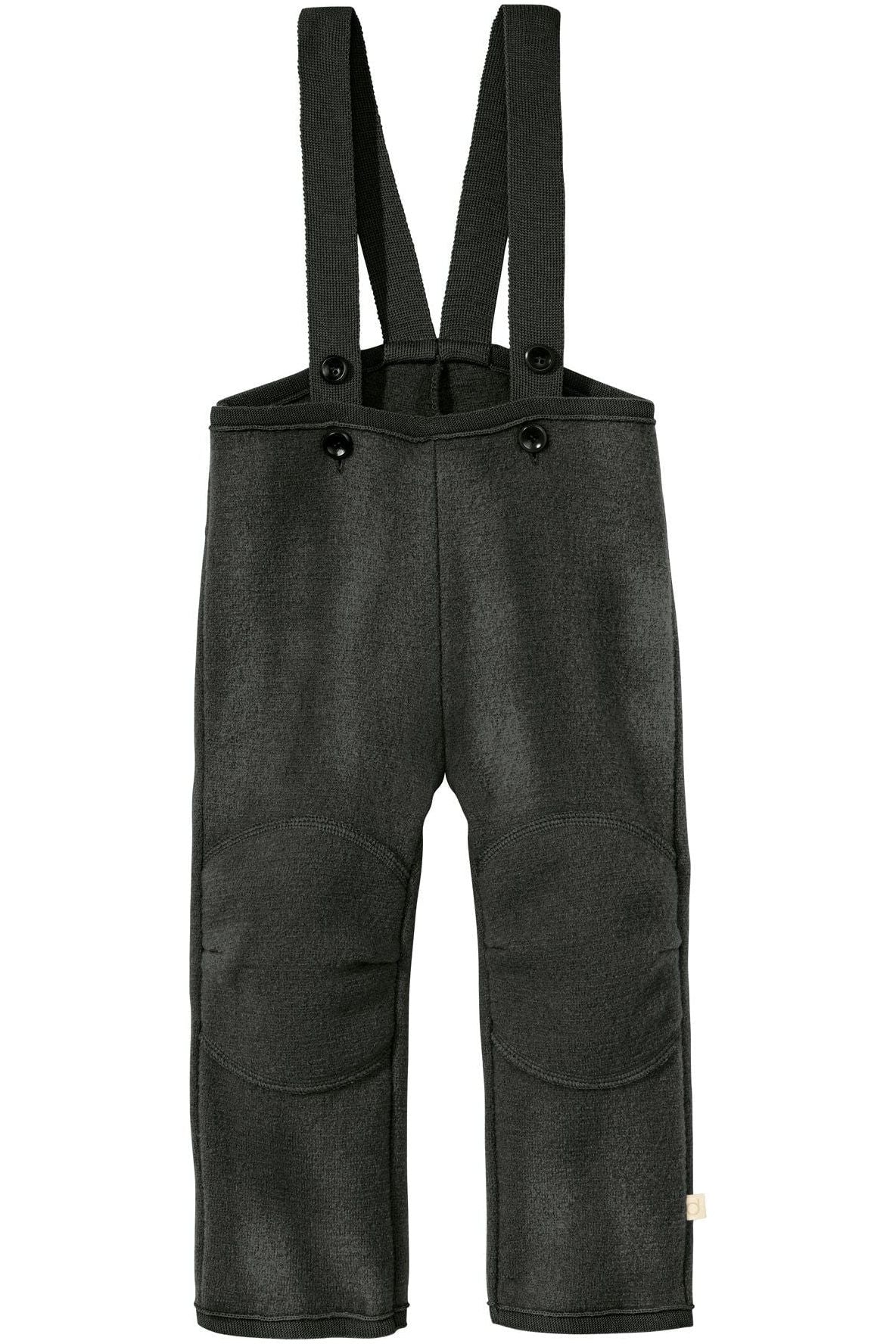 Limited Quantities Available

We focus on providing you with beautiful products that are in season and up to date. If you see something you love - make sure to claim it before it's gone. If a size or color you want is out - let us know, and we can see about getting it in for you.